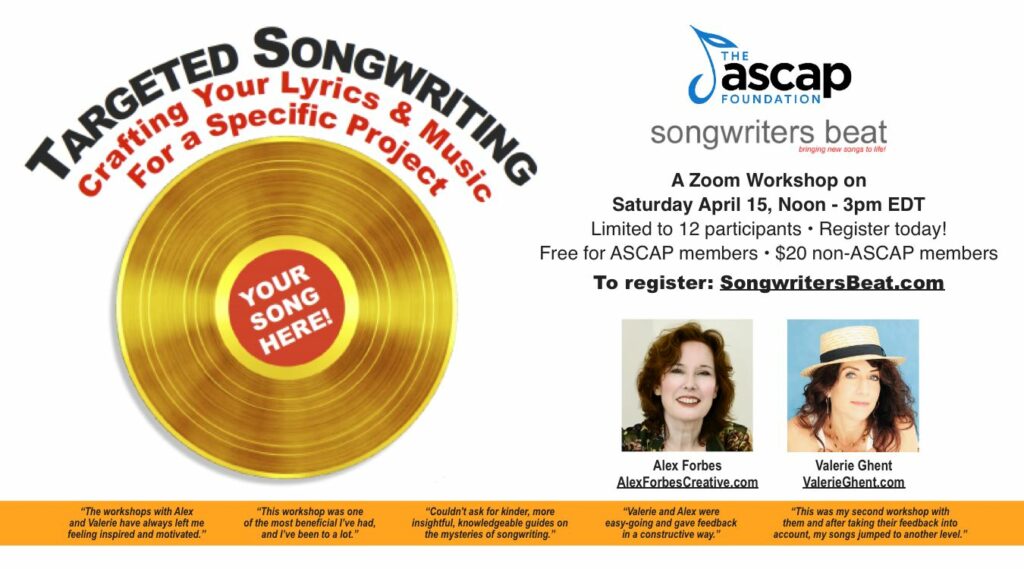 Join us April 15 for this fast-paced, hands-on workshop! Bring a new song-inprogress that aims to "hit the mark" for a specific artist or genre, and get professional tips, techniques and feedback from hit songwriter and songwriting coach Alex Forbes and powerhouse recording artist and songwriter Valerie Ghent.
in this workshop you will:
• Take bold risks by escaping your songwriting comfort zone
• Challenge yourself to create unforgettable lyric-melody marriages
• Learn new tools to become more objective about your own work
• Courageously explore your emotional truth and big ideas
• Get professional feedback on your new song-in-progress
More details:
• Workshop held on Zoom
• Limited to 12 participants
• The workshop is free for ASCAP members, $20 for other songwriters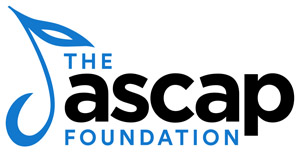 Thanks to The ASCAP Foundation!
Testimonials:
"The workshops with Alex and Valerie have always left me feeling inspired and motivated."
"This workshop was one of the most beneficial I've had, and I've been to a lot."
"Couldn't ask for kinder, more insightful, knowledgeable guides on the mysteries of songwriting."
"Valerie and Alex were easy-going and gave feedback in a constructive way."
"This was my second workshop with them and after taking their feedback into account, my songs jumped to another level."