Song Accelerator Songwriting Intensive – Join us for this fast-paced songwriting workshop !
Saturday, Dec 8th, 2018 * 12pm-5pm
Put your best Song Starts on the fast track to completion
Get valuable feedback in a rigorous yet supportive environment
Meet colleagues & collaborators whose talents complement your own
Gather referrals to professional studios, musicians, singers & producers
Workshop limited to 16 participants
Free for ASCAP members
$100 for non-members
This class filled up fast!
& be the first to know of our 2019 songwriting workshops!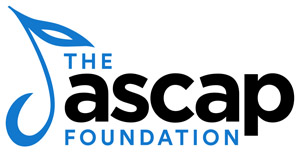 Thanks to The ASCAP Foundation!
Alex Forbes bio: With numerous Billboard-charting singles, over 150 releases, and millions of album sales under her belt, Alex Forbes exudes a contagious passion on the subject of songwriting. Her material has found a home on major and indie labels, feature films and TV in the U.S., Europe and Asia. Founder of the top songwriting coaching site CreativeSongwriter.com and author of the inspirational guide Write Songs Right Now, Alex has led courses and workshops for NYU Steinhardt, the ASCAP Foundation and many other organizations. Her most recent release, "I Dance My Dance," is featured on the new album by three-time Grammy Award-winner, Nile Rodgers.  creativesongwriter.com

Valerie Ghent bio: Powerhouse recording artist Valerie Ghent is a New York singer, songwriter, keyboard phenomenon who wows audiences with her emotive, evocative voice, piano chops to match, and "soul-stirring, uplifting songs full of vitality and joy." Valerie is an outstanding live performer, weaving together blues, soul, R+B, jazz and pop, with her stunning 3 1/2 octave range and treating listeners to soulful, highly melodic music rendered with passion, undeniable skill and a mighty heart. Founder of Songwriter's Beat in 2000, Valerie is longtime keyboardist, vocalist and engineer with music legends Ashford & Simpson, and has performed/recorded with artists as diverse as Dr. Maya Angelou, Billy Preston, Nina Simone, Roberta Flack and Deborah Harry (Blondie). In addition to her newest single, Feelin' Alright (2018), Valerie has produced five albums, including Day to Day Dream, which launched her #1 hit song on iHeart Radio, Love Enough for a Lifetime. Her album Velours, recorded in NYC and France, was named Soul Tracks Top 50 Albums of 2016, plus launched the hit song and video, New York City Streets, hailed by critics as a "New Anthem for NYC". Valerie tours and records in France several times each year. Her popularity in Europe resulted in the release of The French Sessions (2017), her first album on a French label.  valerieghent.com